Top Rated Submissions
1.
2.
3.
4.
5.
6.
7.
8.
9.
10.
11.
12.
13.
14.
15.
16.
17.
18.
19.
20.
21.
22.
23.
24.
25.

This Weeks Winner
Alien ships suddenly appear in orbit around the planet earth with a bizarre proposition for mankind. Many years later, an elite team of international special forces awaken from cryogenic sleep and discover the human race is now extinct, yet... They are not alone.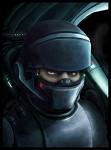 Want to see your Submission here?
BID NOW!
Latest News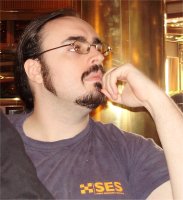 I Have an Audience of Thousands!
22 Jun 2013 06:09 pm
It's true, I really do.
If you're one of the loyal and beloved individuals that have been dropping by occasionally to see if there are any new developments; you may have noticed that the news posts have become something of an aspirational diary. Would one then interpret the distinct lack of dynamism on my part as a suggestion that I have lost my direction, motivation or initiative perhaps?
The answer is no. I'd rather be silent than wrong. I'd rather have real news instead of a blog, fact instead of mere speculation!
The truth of the matter is that this site has always been a high priority for me and I simply wasn't ready to elaborate on my course of action. I'm reluctant to state things I would do, try or consider in the past because I've made some pretty lofty statements in my previous discourse and admittedly I wasn't always right. I don't want to be 'that guy' who makes bold statements but delivers little in kind. I want to make good on my promises, I want to follow through. The only reason I mentioned it to Krazy Kracker in private is because he asked, to Lazypint, he asked; and now? Well, isn't it obvious. Now through the efforts I described to them, and to you in my previous post, I now have options.
Ladies and gentlemen, boys and girls. The reason I'm writing to you today is to announce that one of my comedy scripts has been adopted by an exceptionally talented director and subsequently he has created a film from it. Of course I'm as proud as punch to have my first script produced in machinima: "The 10 Worst Pickup Lines in Skyrim".
http://www.youtube.com/watch?v=WFI5wGf0WN4
This was a custom piece I wrote specifically for the fellow. Although it has only been released for a few days, his regular audience has thoroughly embraced the idea and there are signs that a whole new demographic is starting to sit up and take notice. Given the early success of the project he has so kindly offered to produce three more spec scripts that I had previously written and endorsed.
This is true, this is news, this is fact. But what does it have to do with the future of FP? Ask me and I shall speculate. Just not here.
Sincerely yours,
Michael Danton.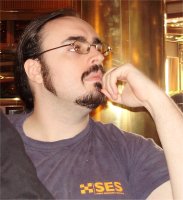 Call me 'Boxer'
22 Jun 2013 06:24 am
I originally wrote this letter to KrazyKracker, curious about the future of FP. It encapsulated the situation rather nicely so I decided to re-post it here.
As you know, the site is lying fallow and there haven't been any updates in a long-long while. The front page is there for news, but sadly there really hasn't been any... I seriously investigated a number of angles to get the show on the road, but there two main obstacles that have consistently held me back: Finding someone who is capable working their coding magic on it and the distinct lack of an exit strategy. Even if I had the greatest website in the known universe, who would know about it? It seems like I'm putting the cart before the horse.
One thing has become irritatingly clear to me, I need a damn horse! And I've no choice but to elect myself for that role; therefore I've decided to go right back to my roots as a speculative screenwriter. Not in a passive sense as I was before, as FP was intended be; but rather in a more targeted sense. With the advent of YouTube and incredible advances in technology, individuals are now able to produce marvelous features. It's those people that I'm now trying to appeal to with my writing. It's a hard, slow and tiring process and although I've been at it for over a month, I think the rewards of just being produced will make everything worthwhile. That way, I can speak to prospective directors in the future and I'll actually have something to show for myself instead of countless unrealized worlds on reams of nicely formatted paper.
I've spoken with dozens of people on the subject and only a few are receptive to the idea. Only a few of the few are willing to entertain my involvement (and rightly so I might add). Currently I'm working on a script for one fellow, and there are a few other interested parties floating around; but a good job with the current project will help cement future ventures as I mentioned before. Ultimately after I've proven my value, I'd like to become known as a specialist screenwriter, and not someone who has to spruik for work but rather is sought out. After that, I'd like to take a greater role in the production of my scripts and eventually become something of an "auteur", with ever increasing exposure and renown. All the while, such notoriety will be funneled and directed toward the population and redevelopment of FP, closer to our heart's desire.
Napoleon is always right.
M.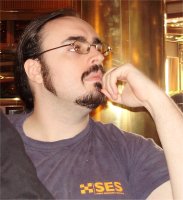 The Bandwagon and Bumpy Roads.
25 Feb 2011 08:17 pm
Sorry I left you for so long guys, I've really been having a hell of a time with my studies and well... It's been hell. I hear of these people who take Uni courses for fun, but really it's been one of the most demoralizing and gut-wrenching experiences I've ever had the misfortune to endure. So much so that three semesters in and good grades- I've decided to put it on hold until I work out what direction in which my life is moving and hopefully shake of this messaging phobia I've developed as a result... I'm not joking, it's the reason I haven't been here in so long. There's a financial aspect to it as well since the Aussie government won't give a student allowance since I'm outside the country. How dumb is it that you can get allowance for a correspondence course, but you have to be correspondent inside Australia? Ridiculous!
Speaking of moving, I've lived in 3 different countries in the last few months and I'm currently residing in Northern Ireland near Londonderry. If all goes well with the visas (and given my record there's a good chance they won't) I'll be heading back to West Virginia and Nevada USA in couple of weeks... From there, probably South America, South East Asia, East Africa or maybe even return to my home in Australia.
This is precisely the reason I'm a bit lost at the moment, I'm aimless, directionless, wandering and I'm long overdue for a great project, hopefully one that ends in unmitigated success. I wonder what that feels like.
As for messenger, my computer exploded a few weeks ago and my new one still has the new laptop smell... Coupled with the cat throwing my portable HD on the floor, I've lost a lot of stuff I thought I'd have with me forever... you know, sentimental stuff. I haven't gotten into the whole messenger thing again because quite honestly I'm not the gregarious type... To illustrate this fact:
I don't have a mobile phone.
I have never sent a text message.
I have never been to facebook
Never seen/sent a tweet.
And nor do I want to or have any interest in these things. I do however love hearing from my dear fourth perspective associates and hope you'll write me soon. My email as you may have guessed (and did) is
fourthperspective@hotmail.com
M.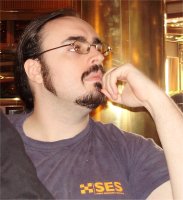 New Year's Resolution 1024 x 768
01 Jan 2012 09:48 am
2012. Yeah, scary isn't it?
Not the fact that it appears prominently in a long line of apocalyptic predictions of biblical cataclysm; but rather, it's here.
It's the new year... Again.
What happened to last year? It seems it was there, and now, it's not. Every year I feel like my pocket got picked and lost something valuable. Not just valuable but damned Vital! Does anyone else feel like this or am I completely insane? Regardless of my mental state, I find there's nothing that slows down time more than unhealthy obsession and hard work followed by crushing (and oft soul-shattering) disappointment.
Yes, that's right folks. Your resident optimist is back in the FP saddle again.
So what does that mean? I said the same thing before Christmas and naught but naught has happened since. To the untrained eye perhaps that's how it looks but actually, well, yeah, that's pretty accurate.

It is however what you cannot see that is important. I'm referring of course to the detailed and carefully planned administration of it's redeaux. I'm not just talking about a generalized, "do this", "fix that", "make good" approach; I am in-fact currently developing a formalized system of structure and goals to ensure that the original conception of FP is not warped by, and to, the conventional. I am especially mindful of this because it has happened before, and one can easily get mired in the minutia of band-aids when only complete amputation will save the patient... Save the Acme that is Fourth Perspective.
Without going into detail at this time, any new additions will not be band-aids, they will not be designed to bolster the weak conventional system as we know it. It will be a new system that is designed with one thought in mind:
Simplicity.
It is due to this simplicity that once these sweeping changes have been implemented, the resulting product will turn this overly specialized program into a versatile platform that will meet the needs of writers foremost, but also create a network for artists of all kinds. To collaborate and combine their efforts, to build relationships in their community and internationally. To create an atmosphere that is both nurturing and educational, a place where one can learn, teach, create and develop their artform with the learned guidance of their peers.
Are these sweeping changes just a hobby? A gimmick? A new way to put a fresh face on a tired old SQL database? No, it's not. It's what FP was always intended to be: A spawning pool of innovation, a battleground of popularity and a prestigious international forum with the power to launch careers.
That's MY Perspective.
M.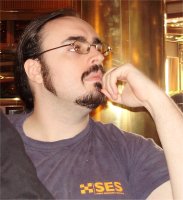 With All It's Imperfekshunz
05 Dec 2011 05:50 am
By some strange quirk of the news forums, my latest response to Toxic Klay's heartfelt message was logged into the news system out of sequence. Ordinarily these little glitches aren't much of a problem but right now I just want to make things absolutely clear that from now on I'll be logging on every day, posting new updates every weekend and continuing the Fourth Perspective project in earnest.

You are not alone.
M.
View news archive