Posted by: WritersBlock
2008-06-18 05:24:30
I'll leave my comments
Concept: 18
Dialogue: 18
Presentation: 19
Plot: 15
Despite the fact that it was uploaded a long time ago. I just saw it and then had a closer look, and next thing I know, I'm reading the whole thing.

This is a very well written story. A lot of effort, a lot of thought. I really enjoyed reading it. The characters were very good, very easy to relate to. The presentation was very slick, so overall, it's very well rounded. The thing I liked least about it was how the characters have their part in the beginning, but the introduction was to set up for this completely different character, so by the time the story had drifted away from the school, I wanted to know what was happening with the two initial characters, but in hind sight the whole point of the story, and the "snowball" was to drastically change and grow into a turbulent and unexpected series of events, which you did very well.

Posted by: LEVELInGUP
2007-05-10 11:44:55
BRILLIANT!
Concept: 19
Dialogue: 19
Presentation: 20
Plot: 20
ALMOST PERFECT I Am glad to know the baby got out.

horay for the jaws of life!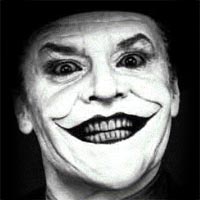 Posted by: Pale Moon
2007-05-04 00:54:36
In a Jam
Concept: 18
Dialogue: 16
Presentation: 18
Plot: 17
Started out sounding like an advertisement for Schmuckers. Probably a little too much said about the product but I could see where you were going with it. Charlotte did a lot of giggling (especially when she was trying not to). You let us know that a couple of the boys were 'not stupid' and other words repeated in close proximity to one other. I think you should re-read your story and refine it.

I won't let my critique get in the way of a good story. I thought it was a fine piece of writing. Easy to read and the characters were well described. You are a very talented writer. You just need to do a little editorial work.

I have been to Helena, Montana. Nice little Capital.

Posted by: UrbanAncient
2007-04-14 03:58:51
Very emotional
Concept: 14
Dialogue: 20
Presentation: 16
Plot: 17
The characters were very good, just the descriptions seemed shoved in there, the dialogue was very natural and suited the characters and what they were feeling. The plot, I liked how it started with young love and escalated way out of control to Murphs death, but you kind of kept it from being totally tragic by keeping the baby alive. Overall it was quite a good peice.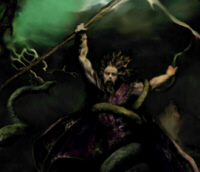 Posted by: wayne peake
2007-03-27 10:13:15
tragic
Concept: 14
Dialogue: 18
Presentation: 16
Plot: 16
I found the main concept of the piece lacking because it was never realized within the story itself, I realize that this was a part of a larger pice that it was cut from, but it still leaves us without a theme in the piece itself.

Brilliant characterization, it stands out as the strongest element in the piece. The characters are alive and vibrant. Although we spend quite a bit of time getting to know characters who stories are never resolved in the piece itself, which detracts a bit from the impact of the story. Some editing of the piece could have resolved this along with the problem of theme.

The dialogue was excellant, very natural.

I thought the major weakness in the piece was the scene description which to me seemed overly long yet still somewhat akward.

What I really liked about this piece was first the story of cute and innocent young love, but most of all the tragic story of unrequited love of a poor young poor and his struggle with a society that stereo-types him.

This a very touching and sad tale...