Top Rated Teleplays
1.
2.
3.
4.
5.
6.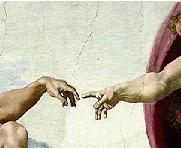 Posted by: Sistine
2008-07-09 17:06:57
Never before has I so enjoyed brainhurt.
Concept: 19
Dialogue: 18
Presentation: 19
Plot: 19
Even upon a second read, I am having trouble deciphering the true story behind this intriguing venture. And yet, I find myself not midning, and delving into the tale again and again, because it's simply such a clever idea, such a novel concept.

I know little to nothing about screenplays, but I can attest that I throuroughly enjoyed this piece.

The few grammatical mistakes hardly damage this gem's shine, however I'd note that halfway through, you changed the spelling of the girl's name from 'Katherine' to 'Kathyrn' for a split second, but reverted back to the original spelling after that ocassion.

Overall, kudos, Michael. You have again won my respect in the arts of literature.

Posted by: Pianoabuser
2007-05-24 08:19:40
Damn you, with your literary prowess.
Concept: 19
Dialogue: 13
Presentation: 18
Plot: 18
The thing that got me (in a good way) with this was the sheer subtlety of the entire piece. I like the idea that it's set to music (though I've never heard the track in question).

Really. Nothing to criticise, apart from maybe the odd bit of sloppy dialogue. But then I'm aware that isn't the focus of the piece.
Posted by: seth
2007-05-19 21:13:30
Interesting!
Concept: 19
Dialogue: 20
Presentation: 14
Plot: 19
I like the the tone, the stylized feel of the script. It is, though, overwritten. In terms of a spec, you want to present a quick, easy read -- one that doesn't direct the camera. That said, you should drop the JUMP CUTS, CLOSE UPS, etc. In any case, given your apt discriptives, the "shot calls" aren't necessary. And, again, frowned upon in spec scripts.

A couple of grammar comments Use single quotation marks when enclosing a quotation with in a quotation -- 60's should be '60s.

As for characters, I thought Devi was particulary well drawn. Very interesting. The story, too, was interesting, if, at times, a tad confusing. I, after having read it twice, still am not confident that I know what it is about. Still, I found it intriguing. It is original with many elements that serve to compel the reader to read further. My confusion aside, well done.

Seth


Posted by: mcornetto
2007-05-12 20:36:02
Mimes the word!
Concept: 19
Dialogue: 19
Presentation: 15
Plot: 18
You are an elegant writer. Sometimes that can work against you as a screenwriter. I liked this script but I did have a few issues with it.

First. There wasn't much white space in there. If you read scripts often you get used to white space and if there isn't much in the script it often seems like a short story rather than a script. And once again, if you read scripts often then you read them differently than you would a short story. I found the script a bit hard to follow for this reason.

Next. Is this supposed to be a spec script? Because, if it is, there are a quite a few transitions and camera directions in there. They should be avoided at all costs in a spec script.

Last. Sometimes you got a bit carried away with your descriptions. You didn't over describe as much as you described things that could not be filmed. Some examples of this are

An older lady whom we assume to be his mother -- A filmmaker can't film our assumption, it is up to you to leave visual or auditory clues in the script which indicate it is his mother.

The feeling is a little awkward -- How would I film that? Also, in this case, this is not active voice.

Other the above issues it was an interesting read. Good work.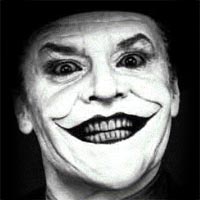 Posted by: Pale Moon
2007-05-04 23:06:59
Ethereal Archfiend
Concept: 20
Dialogue: 19
Presentation: 19
Plot: 19
Took me a second read to come to terms with the deep seated meaning of the story. It is very subtle and although the meaning was lost at first, I persevered, and glad I did. Extremely well written with a lot of heart and soul. The complicated character Devi was handled with aplomb.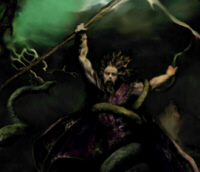 Posted by: wayne peake
2007-03-31 13:20:08
want ads
Concept: 16
Dialogue: 14
Presentation: 19
Plot: 17
I really liked it, but I don't understand why the gangster kicked his ass then gave Devi the shot?

Why was there so little dialogue?

I don't know anything about screen plays, but don't we need a little bit more dialogue to get attached to the characters...to give the piece some depth?

The scene descriptions were vey good, I think they would set the appropriate mood.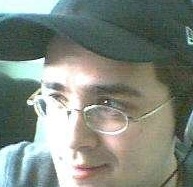 Posted by: Zerok
2007-03-12 13:04:54
The unseen is often the most scary.
Concept: 18
Dialogue: 18
Presentation: 18
Plot: 19
The werewolf-esque theme is quite nice, even if it's not revealed until the very last page (unless you take in to consideration your production notes). There's this aura of somethings-not-quite-right hanging around Devi (a single "l" away from Devil, haha) throughout the whole story. I would have loved to have read it while listening to the recommended song.

The notion of silent speech adds an element to the spookyness. It's another way of limiting the stimuli, I guess.

This would have made a great little short, and I hope someday, someone adopts it.