Top Rated Poetry
1.
2.
3.
4.
5.
6.
7.
8.
9.
10.
11.
12.
13.
14.
15.
16.
17.
18.
19.
20.
21.
22.
23.
24.
25.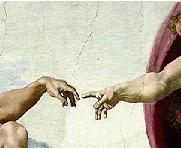 Posted by: Sistine
2008-03-28 20:48:19
Wonderful, this.

The concept, the idea of the whole thing, is just awesome. However, that is the only thing that truly stands out--the rest of the poem is rather cut-and-dry, uniform stuff.

Still, it's a story worthy of spinning.

Posted by: Lindione
2008-03-15 09:45:35
It was very well thought out and I saw no major errors but as said before it was a tad long and it was hard to keep interest. The character was truly mad if you wanted that but the setting seemed a bit lacking in my opinion. Overall, it was decent and worth the read.
Posted by: Tri-Nitro-Toluene
2007-07-28 03:38:29
I couldn't help but think the poem was too long. I found myself losing interest about half way through the poem. Apart from that it is a good solid piece. It had an interesting subject, it flowed well, though I think there were a few instances where the rhythm was disrupted slightly, and the rhyme scheme was decent.

Nice job.