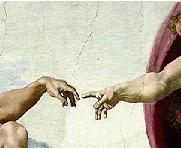 Posted by: Sistine
2008-02-29 13:26:09
What a concrete jungle this is
While I'm afraid it lost my interest a bit due to general repetitivity along the way, I liked it--nice message, funny rhyme scheme, helter-skelter meter. Cool beans, man.

I'm gonna hazard a guess at the meaning of the trees--

Buildings? Skyscrapers? The tyrannous leaders of our faulty nations?
Posted by: LazyPint
2008-01-13 17:05:28
A decent poem. Good use of half-rhyme and rhythm. I really like the saying at the end and you've adapted it well.

For fear of being wrong, I won't hazard a guess at the metaphor of concrete trees, but I do have a couple of ideas.

Cheers.

Posted by: siegeflare
2007-12-19 15:10:04
reminds me of a favorite quote
i like the moral, it reminds me of a quote when the poor stop feeding the rich they will have to nothing to eat but money. A little repetative in a dull way when you say you see the concrete trees though. Of course it may be the atmoshere your aiming for.