Top Rated Poetry
1.
2.
3.
4.
5.
6.
7.
8.
9.
10.
11.
12.
13.
14.
15.
16.
17.
18.
19.
20.
21.
22.
23.
24.
25.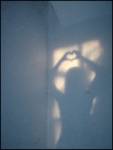 Posted by: Beffaney
2007-05-27 21:59:02
i like this one [

it rhymed good, it made since, its short & simple. and i like the last line.

kudoss.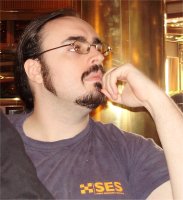 Posted by: Michael Danton
2007-03-22 05:58:43
Good feeling of movement, there was a spot where the syllables did break down a bit but not badly. It all made sense on some mental plane to me and I appreciate the sentiment. There was one part where "love turns to coal", that I didn't get; but as I have said before, I was never much for abstracts, this is however probably the best I've seen.

Smooth and Smart.

Posted by: KrazyKracker
2007-03-12 08:01:13
It was short and to the point, i like that. the rythm was good except the last 2 lines in the second paragraph thing. i like the life becomes a noun line. very well put. i will be looking forward to more submissions from you!