Posted by: ah2981
2014-01-09 11:48:21
I liked it and the way it flowed. easy to read and well done but I didn't like second from the bottom how you used "fair" twice.

Posted by: Pianoabuser
2007-06-10 02:47:54
Great rhyming. What's it about?
Well-crafted, quite jaunty, and quite a cheery tone judged by the triplet rhyming on each line.

So, given that it seems like a sorrowful love poem at its heart, you picked the exact wrong structure.

Still, I can't fault your imagination, so you've at least got that going for you. I've seen so many poems that just bore me to death, and this was far from that.

Good job.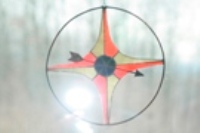 Posted by: maddkid53
2007-05-24 08:25:44
Nice rhyming!!!




yeah thats all i really have to say.

Posted by: mcornetto
2007-05-08 05:27:42
I liked the rhyming scheme you used. The first two stanzas were good. In the last two the rhyming seemed a bit forced.

Work on these last two stanzas.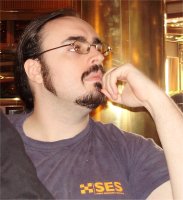 Posted by: Michael Danton
2007-03-22 11:39:00
This poem was really rather clever, using similar sounding words not once per line, not twice, but thrice! This is really original and great fun to read.

The third quatrain got a little bit obscure and the last was a bit of a stretch and at times your interesting format sounded a little bit forced.

How awful was this?

9/10 Sublime!

Posted by: KrazyKracker
2007-03-16 08:28:48
the poem was a bit sappy for my taste. the flow got a bit strained at times. the rhyming was for the most part well, but some of the metaphors didnt make sense to me. the wholepoem really didnt make sense to me. i could tell it was about love but the title doesnt fit with it.