Top Rated Poetry
1.
2.
3.
4.
5.
6.
7.
8.
9.
10.
11.
12.
13.
14.
15.
16.
17.
18.
19.
20.
21.
22.
23.
24.
25.


Posted by: siegeflare
2007-12-09 16:02:47
I found this poem quite entertaining and the ending was fitting. Keep writting.

Posted by: UrbanAncient
2007-05-05 06:17:27
This was extremely well wrote peice. It read as a great childrens poem, and the rhyming scheme worked brilliantly, apart from it interspersed slightly, and it had a great ending to it, ecpeccially how the moral fitted in so well with the whole poem.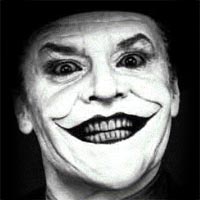 Posted by: Pale Moon
2007-04-26 18:01:25
Lots of movement in this one. A good story, full of wit and interesting characters. The Poetry was a little lost in places but the pace of this very lively piece was very well executed. Well done.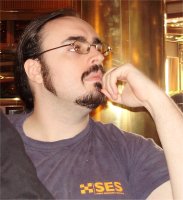 Posted by: Michael Danton
2007-04-15 09:55:44
Now this was something really special! The concept and plot are just excellent for a childrens story and I think the little'uns would just love it if each couple of stanzas were accompanied by an overly cute double-page picture.

This poem is far from perfect though, but it could be! What it really needs is a consistent rhythm in the quatrains, the first few were just excellent, but I was dissapointed when I discovered the first and only quintrain that busted the rhythm entirely. Also, towards the end there were more and more instances of Wayne's favourite 2 line stanzas stuck together in pairs which I thought was an incredibly disruptive influence given the overall quality of the piece.

This poem has so much potential I can't tell you, but from my perspective I would personally give this one everything I've got! It's absolutely fantastic and it's only half a dozen stanzas from being absolutely perfect! It's not the best thing on FP but it could be, Easily! It would be a crime not to give it the attention it deserves.

I think without a doubt in my mind, that you've finally found your niche. Congratulations!

P.S.
You're going to get a pantload of points for this! Deservedly too I might add.