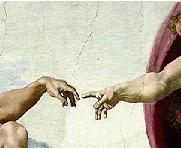 Posted by: Sistine
2008-03-18 21:31:04
It's a good poem, for sure, but it's just short...still, it has a nice backing idea and I suppose could have plenty of relevant emotion behind it--at least, maybe to someone who is concerned to hell and back about animal rights and such.

Posted by: Lindione
2008-01-09 17:51:26
I found it to be a good poem with a good rhyme to it but it really did not make me feel much emotionally.
Posted by: Tri-Nitro-Toluene
2007-06-17 05:20:25
Very similar to narrative style to Edgar Allen Poe I found.

The rhythm was good, but went a little off at times.

The overall poem was good and I enjoyed it, and that's all I have to say really.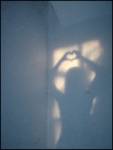 Posted by: Beffaney
2007-05-27 10:54:44
i liked it. it rhymed and made since. keep up the good work =]

Posted by: anna7sweeto
2007-05-26 23:45:46
you captured the sadness the cruelty and how much the common man does not care and im with you on that and i like how you captured both minds in the end.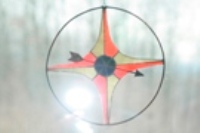 Posted by: maddkid53
2007-05-24 08:17:03
I used the word weetar because each verse goes kindof like this weeeeeetar. its all nice and smooth (wee) and then my internal beat maker gets messed up at the third line (tar) but nice descriptions. And i like how you acknowlegded that the driver was as much a human as the driver of the car. we are all the same at base.

nice work

Posted by: Pianoabuser
2007-05-22 11:43:22
I was hoping I could offer up some alternative scathing review (as opposed to the "oh ur soh briliant" comments I've seen so far) but I can't bring myself to do it.

It didn't spark any emotion. It didn't make me want to argue for kangaroo rights. But it was bloody brilliant. The rhythm, the rhyme, just...wow.

You win.

Posted by: KrazyKracker
2007-05-22 04:34:42
it was a brilliant poem. i thought it reflected the evils of mankind perfectly. you can see a man and no not whether he has commited horrible crimes or whether hes a preist at a church.it was short and brilliant and i like that. and you didnt have to dwelve ito the psyche to figure out if stuff had double meanings and i like that even better

Posted by: UrbanAncient
2007-05-13 09:27:55
I've got a question, was that kind of reflecting of the evils of mankind? Other than that, nice poetic quality with brilliant stanzas.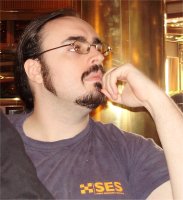 Posted by: Michael Danton
2007-05-11 07:11:29
Humans- the other white meat.
I can see from your collective works that you're very empathic with the little animals, as am I. This poem was a slight improvement on your first as it has an incredibly powerful message that's almost impossible to ignore.

This is in my estimation, as near to perfection as you can get and I doubt any other work will score as highly. It touched a nerve with me and enlivened an already intensely burning sense of misanthropy towards my fellow man and his terrible potential.

The wickedness of man is equal to it's tolerance of another. Therefore would it not be logical and mutually beneficial to be intolerant? A lot of the feeling from this poem stems from the authors powerlessness and in civil society, we are expected to do no more than hate ourselves for who we are, and what we are destined to become.

The poem, to me was a metaphor for everything that is wrong in the world, encapsulated to perfection and absolutely flawless.

M.

Posted by: LEVELInGUP
2007-05-11 06:41:52
great great peom 20 years ago...really i like it alot.