Posted by: ah2981
2013-01-30 09:46:37
Wow.... just wow!
Concept: 19
Dialogue: 18
Presentation: 20
Plot: 20
This is the highest score iv ever givin anyone but i love it! theres only a few things i didnt like.
the second to last page you said

It was you who gnawed Mrs. Havers face down to the raw red BONE. Come… out to US, us, us."
fresh corpse's that's what they want! "Fresh… CORPSES, corpses, corpses YES, yes, yes." You
will never ever have me, never, never…

After bone and before Come there should be a " to match the otehr one. Thats something little and it really didnt take anything away, i just thought you shoukd know.
I was you would have discribed her more, her entries told alot about her but in the part of you writing to the man i wish you could have explaned what she looked like or something along thouse lines. It was somewhat slow but never lost my intrest.
I spent alot of time reading it and re-reading it becasue i tohught it was good and not extreamly scary but kind of bone chilling. Good work and dont ever stop writing.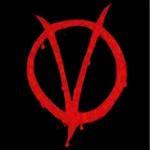 Posted by: Endsville
2007-08-02 06:11:03
An interesting read
Concept: 17
Dialogue: 13
Presentation: 20
Plot: 16
Really liked this. Clever idea indeed. The plot wasn't bad and neither were the characters (although it was Anna who obviously stole this part). It was the dialouge I really didn't like though, just the way the characters speak and all. However, the way this story was written was well presented and in my opinion is what really stole the show. Good stuff.

Posted by: LEVELInGUP
2007-05-11 06:45:35
too emotional for me
Concept: 14
Dialogue: 11
Presentation: 19
Plot: 8
i dont like this type of plot but it does have a great presentation to get your attention.

Posted by: Darkmuse
2007-04-11 14:40:09
Delightfully creepy!
Concept: 18
Dialogue: 18
Presentation: 20
Plot: 20
I was impressed with this creepy story. The wording is perfect for the era. You have a gift for historicals. I would love to see more of this story! What happened to Anna? Could it be worse than what the reader can imagine?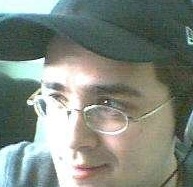 Posted by: Zerok
2007-03-26 06:52:08
Chillingly entertaining
Concept: 17
Dialogue: 18
Presentation: 16
Plot: 18
This was an exceptionally delightful little story. The style of the unwinding (in letter/diary form) was masterful in its execution; you made it seem like reading someone's diary, indeed.

The story in itself was extremely rich in detail without overbuttering the words at all. The scenes and ghouls within are believable and creepy. The clever progression of the dates up to the very lip of that traditionally dark day was a wonderfully subtle dash of spice to the narrative; I only caught on halfway through.

There were a few minor errors, such as 'too' where 'to' should be, 'except' where 'accept' should be and some apostrophe misplacements; nothing a good proofread and revision can't patch up.

Other than that the story was essentially flawless. Very good.