Top Rated Shortstories
1.
2.
3.
4.
5.
6.
7.
8.
9.
10.
11.
12.
13.
14.
15.
16.
17.
18.
19.
20.
21.
22.
23.
24.
25.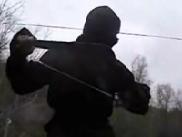 Posted by: Rabids
2007-06-14 20:00:56
Wow.
Concept: 20
Dialogue: 19
Presentation: 20
Plot: 20
All I can say is WOW.

You captured so much. The emotion conveyed was slick. The imagery was spot on.
A wonderful tail my friend

A++

If you got anything less then a 100, you would be cheated. I just had to give a 19 for dialog because I thought there could be just an incy-wincy bit more real-time dialog at the end. Maybe to himself...but meh, whatever, I was just looking for something to downplay.


All in all, amazing.

Posted by: LEVELInGUP
2007-05-11 06:46:35
/f/f/f/f/f/f/f/f
Concept: 20
Dialogue: 20
Presentation: 20
Plot: 20
this deserves a medal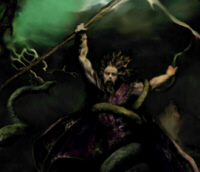 Posted by: wayne peake
2007-03-30 01:26:13
history paper
Concept: 18
Dialogue: 14
Presentation: 14
Plot: 18
I think this piece really needs editing there was a lot of redundancy in descriptions, a lot of awkward phrasing and poor adjective choices.

Should I give examples?

significant pieces of furniture...huh

puny wall

had been dormant in my head for a while


metronomic bleep of the cursor

*it ties in with eveything

-it ties everything together

*people who hate them and prejudice them

redundant

people become prejudiced against them

*He could feel that his eyes were begining to sort of get puffed out

redundant

-He could feel his eyes begining to puff out

*In my heart I just knew they had taken father, they killed him with the rifles they carried

We know there soldiers, we can assume they had guns,
the second half of this ine weakens its impact

-In my heart I knew taken and killed my father

*I image the insident was on par with those solitary holes they have in those maximum security prisons

par? is this an afternoon of gulf?

The experience was like solitary confinement in a prison movie

*The tears were there now. He could feel them welling up. Isiah closed his eyes and let the tears seep out, down both cheeks, for a long time.

-drop that first sentence and combine the last two

He could feel the tears welling up, as he closed his eyes the tears seeped down his cheeks.


*gnarly whinos

interesting word choice

There was far to much content here for a short story, and so characterization and narrative suffered.

I didn't see an overall theme, perhaps I missed it. The story seemed to be simply a way to describe historical events.

If you want a history lesson this piece is for you.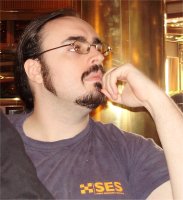 Posted by: Michael Danton
2007-03-28 12:21:06
Sublime.
Concept: 19
Dialogue: 20
Presentation: 18
Plot: 19
You're starting to get annoying, you know that right?

You come out and say
"This is just some crap they made me write for school, the teachers liked it; but they're about as cognizant as a syphilitic rabbit"

That sounds promising I thought to myself. I was just going to read it and toss in a few points for effort, but no! This work hit me like a ton of bricks! in parts the presentation was a little bit off and some scenes, rough in others and I would have chosen to represent some differently; but only in the smallest way. Truth be told, I think this is an enthralling work and deserves nothing less than my highest score yet!

You moved me, now write something else to put me back!

M.