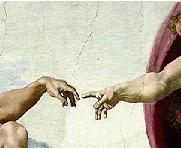 Posted by: Sistine
2008-04-13 21:00:57
Vague, yet entrancing
Concept: 19
Dialogue: 15
Presentation: 18
Plot: 19
Intriguing. With this, you've taken an age-old metaphor--about pawns and the game of life--and given it a new meaning, in a sense. This has left me with much to contemplate, but I implore you for the vigor in which you put this forth.

You lost points in dialogue due to a screwy sentence around 3/4 of the way through.

Posted by: batc
2007-10-07 09:13:32
Very Kool
Concept: 20
Dialogue: 20
Presentation: 20
Plot: 20
A fresh new take on an age old question. Very intriguing, and made me think about things in a different way. I look forward to reading your other works.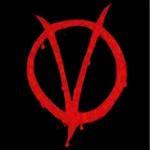 Posted by: Endsville
2007-08-06 11:33:52
Woah indeed
Concept: 18
Dialogue: 18
Presentation: 17
Plot: 19
Brilliant. Quite simply brilliant.
Not really got much against it at all, if anything. Easy to guess and work out (Detective Bishop and Queen gave it away) is the only one but clever nevertheless.
Once again, all I can say is to extend on it, because like Late Night Call it was more or less a simple conversation. It would have been good to get some emotion in there.
However, that don't stop it from being very enjoyable. Nice work.

Posted by: LEVELInGUP
2007-05-28 08:48:54
amazing.
Concept: 20
Dialogue: 18
Presentation: 20
Plot: 17
amzing. i love stories liek this. that dont actually explain everything it lets your imagination do the work. .......small grammer problems but amazing story.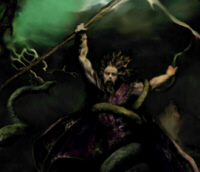 Posted by: wayne peake
2007-03-30 19:57:34
mystery...
Concept: 16
Dialogue: 16
Presentation: 16
Plot: 16
A very imaginative and interesting piece with an unusual plot device.

The story was inventive and original, but suffered somewhat for for not being believeable in places.

The dialogue was the main tool used in to tell the story and just wasn't quite effective as I thought it could be.

I think to make the main character come alive some of his internal dialoque would have helped to make him more him human and thus making the reader care about him more.

Overall this was a very enjoyable little read and kept me guessing untill the very last moment.

Well done.