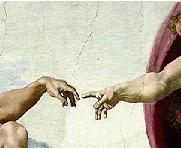 Posted by: Sistine
2008-01-27 07:50:14
New Death
Concept: 18
Dialogue: 17
Presentation: 18
Plot: 16
An enjoyable read. It puts a new, rather unexpected spin on the classic concept of death and it's workings. Despite my likening to the more classic incarnations of Death, this certainly pleased a unny bone here and there. great job.
Posted by: LazyPint
2008-01-24 15:55:51
Pretty Witty
Concept: 18
Dialogue: 17
Presentation: 18
Plot: 15
I really enjoyed this one. Nothing like the weary civil servant trying to get through a long day's work... even if that work involves dead people...

Nice characters, no real flaws I can think of.

Posted by: Rhizy
2007-12-15 19:34:25
Interesting. Really good.
Concept: 18
Dialogue: 15
Presentation: 18
Plot: 13
I liked it. I thought Death was awesome. Never thought of this concept quite like this before. Good job.

Posted by: Pianoabuser
2007-07-17 02:01:05
Made me chuckle.
Concept: 18
Dialogue: 18
Presentation: 18
Plot: 18
A very witty story, at the very least. Reminded me a lot of Terry Pratchett - have you ever read any of his stuff.

Aside from that, not much to say. Good work.

Posted by: system6660
2007-05-31 08:28:11
333
Concept: 11
Dialogue: 12
Presentation: 20
Plot: 14
I LIKE THE REAPER it seemed personal.

Posted by: LEVELInGUP
2007-05-11 06:53:50
dejavu
Concept: 20
Dialogue: 20
Presentation: 20
Plot: 20
i loved that. i think you should make your death character a novel or chapters...i liek death so much.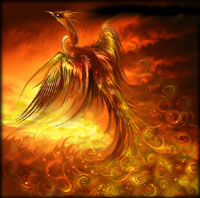 Posted by: Ish
2007-04-07 01:09:06
I Fear the Reaper
Concept: 20
Dialogue: 16
Presentation: 20
Plot: 20
that was one of the funnyest stories i have ever read.

i think every one asks themselves what happens after death and you tugging at that part of our views did some good for you. i think the presintation went well and the humer was exelent. i didnt quite get the thing about that one guy that was supose to be dead but still was being written in the book but the story was great!

Posted by: laroneM.
2007-03-27 15:20:10
A DIFFERENT VIEW
Concept: 15
Dialogue: 18
Presentation: 18
Plot: 16
A different view

This was a totally enjoyable read. I am not the greatest writer in the world however, this story will be reread by me. Thank you for writing it. Laronem.


Posted by: dsingleton
2007-03-20 19:25:42
A great read.
Concept: 16
Dialogue: 18
Presentation: 17
Plot: 14
I throughly enjoyed reading this short story, and I'm sure I will come back and read it again. Many of my points have been covered by the other reviewers, so I won't just sit here and re-iterate what they have already said.

I like the characters, Death especially seemed to have a nice description about him and his workplace, and the use of the workplace (stationary and all) gave a new feel to that particular character, who, as you said has been used many times over.

I honestly don't think that anything more could be done with this piece, and it has been finished off nicely.

Congrats.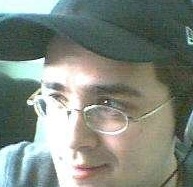 Posted by: Zerok
2007-03-11 06:29:58
Like a Skittle.
Concept: 15
Dialogue: 20
Presentation: 18
Plot: 16
And by that, I mean it was short and sweet.

The concept is a bit overdone, but you still managed to make it fun. You could easily guess who the guy behind the the desk was, even without reading your production notes, but I guess that's really not the point of the story.

I liked the characters. Gareth had some depth to him, but what I really felt was the Reaper. From the few details you provided, I got a feel for his whole tired, dutiful persona. Especially the pen-putting down part.

The dialogue was virtually flawless.

The plot was fun, while fairly straightforward and relatively unconclusive. Buddy dies, with a slight twist, meets death. Very modern-style. Very vanilla. But vanilla is still tasty.

Good work man.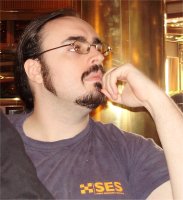 Posted by: Michael Danton
2007-03-10 06:04:14
Take a number.
Concept: 15
Dialogue: 19
Presentation: 19
Plot: 17
How do we begin to figure the mysteries of the great beyond? I digress, this is not an exercise in theology but a writing critique!

The concept was a little well worn but still better than average. The plot wasn't a watertight conclusion and the fact this fellow we know nothing about being sent to hell is a bit rough.

Other than that, excellent!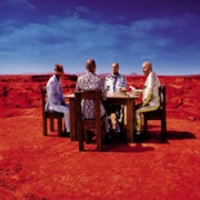 Posted by: L-C
2007-03-09 11:56:39
A Decent Short Story.
Concept: 15
Dialogue: 14
Presentation: 8
Plot: 8
It was an enjoyable story but it severly lacked a plot. This is forgiven due to the comical dialogue during the story. One problem I had was a couple of typos I noticed like a foward slash ("/") instead of a question mark ("?").

Besides that, it was an enjoyable read.