Posted by: BlueEagle117
2013-03-20 20:29:25
Not THAT great
Concept: 5
Dialogue: 18
Presentation: 6
Plot: 2
The writing was good , but the story wasnt all that great. It just didnt do anything special for me

Posted by: ah2981
2013-02-06 11:14:57
Amazing!
Concept: 19
Dialogue: 19
Presentation: 20
Plot: 20
wow! wow wow wow! iv never felt so great after reading a story! i loved the plot and the way you wrote it was amazing. the one thing that confussed me was in the middle with her door becasue he dosent go in yet he sees splattered blood and at the end, i wasent sure if that woman was a supernatural witch or something else but i kind of liked that. great job and please write more!

Posted by: bookgeek99
2012-08-12 23:27:14
Wow
Concept: 20
Dialogue: 19
Presentation: 19
Plot: 19
I loved this! I found the characters to all be fantastic, and the plot as well. It got a little confusing during the middle, but that ended up adding to the suspenseful mystery of it all. Keep up the good work!

Posted by: Malthus
2008-04-29 08:57:40
Damn!
Concept: 20
Dialogue: 19
Presentation: 20
Plot: 20
Nice work. How old are you. I'm 16 and if your near my age then consult Stephen King with this piece to help improve your future perspective. Best i've read on this site! Keep it up.
Posted by: ToxicKlay
2008-04-17 17:30:29
*echoing boom*
Concept: 19
Dialogue: 19
Presentation: 20
Plot: 20
Stunning. Beyond Awe. Simply and truly amazing. You have a gift, my friend.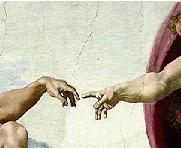 Posted by: Sistine
2008-01-27 08:22:07
I dare not open that door...
Concept: 17
Dialogue: 16
Presentation: 15
Plot: 18
Very nearly terrifying. A bit more of a suspense-builder than a scare-show, in my opinion, but it was above average notheless. You lose a few presentation points for using * to show emphasis, however; that just looks tacky.

Posted by: LEVELInGUP
2007-05-11 06:44:31
woah!
Concept: 20
Dialogue: 19
Presentation: 17
Plot: 17
i loved it..........shes sexy.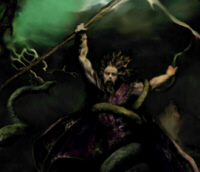 Posted by: wayne peake
2007-04-11 05:26:15
tilt-a-whirl of terror
Concept: 18
Dialogue: 20
Presentation: 18
Plot: 18
"Katlyn's Door," sets an unrelenting mood of horror, shadows lurk behind every word; waiting to grab the unsuspecting reader and drag them into the darkness.

Intrigue, guilt and dark sexuality slither like a rapacious snake over the paragraphs of this curious tome, looking for fresh victims to crush unmercifully in coils of suspence.

The combination of terror, intrigue and psychological depth make this a carnival ride of twisting emotions, a roller-coaster of unholy terrors, a tilt-a-whirl of insane nightmares.

Bravo...

A joy for horror lovers everywhere.

Posted by: Tri-Nitro-Toluene
2007-04-11 04:32:01
Wow
Concept: 19
Dialogue: 19
Presentation: 19
Plot: 19
That was an absolutely stunning and excellent piece. The way you described the nightmare, the overall concept, it was amazing.

The mood, the setting, everything was brilliant.

If I'm going to be pedantic then I have two problems, so minor that they are barely even worth mentioning.

1) There were a few instances where I thought you could have worded things slightly better in the start. Nothing major just a few minor word changes here and there.

2) Not enough about Mira.

For me she was glossed over slightly. not ignored, but you didn't go in enough detail.


Overall, a fantastic piece. I want to read more like it.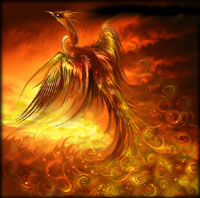 Posted by: Ish
2007-04-10 20:05:17
Chillingly Exelent
Concept: 20
Dialogue: 18
Presentation: 20
Plot: 18
first off, nice work (as you can see in my rating.) THAT was a very enjoyable story. i think you did a great job in setting the mood at the right times for what they were ment to be. i didnt understand if it was just a dream, at the end, or if he was filaly going insane. the presentation was great and it kept me guessing to the very end. nice work.