Rating:
64.80
Perspectives: 2
Votes: 25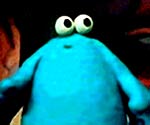 2007-03-27 07:01:48
Style: War/Fantasy
Number of pages: 2

You must be logged in to start kibosh
Perspective Reward Points: 53
Carousel Reward Points: 20
Log Line:
The Imperium was scouting a potential mining planet, and certain lifeforms were engaging in battle on the surface. Here is the report.
Production Notes:
You may wish to read the enclosed details (bottom of page 1 / top page 2) to enhance your reading of this short burst.

It would ahve been longer, but this is an actual account of how I got my arse well and truly spanked by my best mate's forces in a game of Warhammer 40k on Sunday.