Rating:
96.00
Perspectives: 1
Votes: 12

2007-12-08 09:27:21
Style: Adventure/Sci-Fi
Number of pages: 15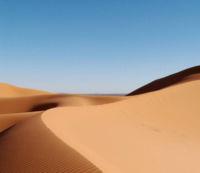 You must be logged in to start kibosh
Perspective Reward Points: 690
Carousel Reward Points: 0
Log Line:
In a fractured future, two workers struggle to survive disaster at a remote oil refinery.
Production Notes:
I first started writing this a long time ago. A year and a half actually, but that's pretty long in my book. I left it on the shelf to explore some other writing styles, but recently I've felt like it was a story worth me finishing.

My initial idea has yet to come into play here, but the plot device I employed to start the story off has managed to evolve into it's own little narrative. Not quite long enough to classify as a novella yet, but this is a piece that's evolved beyond the original short story I intended it as.

I'll probably go back and rewrite a lot of the earlier sections in this one day - there are still a lot of bits that bug me, and I can't stand the names I gave the two protagonists - but for now here's the original manuscript of parts 1-5.
Enjoy, comment, etc.