Scrap Book Part 1.
Rating:
85.00
Perspectives: 1
Votes: 10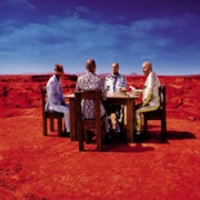 2008-02-12 15:40:44
Style: Thriller/Drama
Number of pages: 26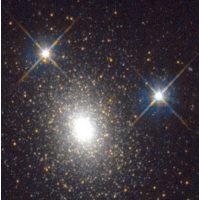 You must be logged in to start kibosh
Perspective Reward Points: 1360
Carousel Reward Points: 0
Log Line:
A collection of things including a novel.
Production Notes:
This is just a collection of things. I've left out Reality because I wanted to add a chapter to it before submitting this and jamming it in but I just couldn't. I did however add a BBS story that I started a good year ago I think and plan to finish one day. I just doubt any day soon. I managed to add a chapter on. Everything else is explained.

I left out one or two things besides Reality I plan to finish properly and just submitting it as a complete story. That or I'll just shove it into the next Scrap Book part.

A BBS story, to those unfamiliar to the term, is just a story where the characters are named after BBS users like Lost-Wisdom, SuperSmoothSmiley, Sidorio and many others.
Posted by: LazyPint
2008-03-05 14:32:09
Quite a Collection
Concept: 17
Dialogue: 17
Presentation: 17
Plot: 17
Too Weird To Live, Too Rare To Die

4/10

Not much to say since there's not much to read. Could have been interesting, especially the mention of "steak", which I didn't get in the slightest.

Fucked (for lack of a better title)

5/10

Again you've capitalized after an "...", which suggests a new sentence. It was probably Word doing it automatically, but you should go back and change it.

As for the story, again it barely gets going and reads almost like a blog.

Words Of A Dying Breed

7/10

Quite right. Grammar is important and it's strange that writing properly should make me feel special, when it's just something I do naturally.

This read like a rant, but a well-written one. You clearly have a lot of feeling for proper grammar and you're right to.

I don't quite see the "two class" thing happening, but you never know...

What Happened?

5/10

Childhood is one word, you said "stick" rather than "sticker" and you said "defiantly" instead of "definitely" (a fairly common error these days).

It's a shame you didn't go on with this one. It could have been quite cool, though amnesiac-murderer stories are pretty common.

Exploder

6/10

Not bad. A semi-coherent story with only a few mistakes and a decent number of song titles.

I'll bet you could actually make a pretty decent poem with "You and who's army?" in it twice...

White Larynx

7/10

There's quite a few presentation errors in here; some tense changes and a lot of the text isn't separated line by line.

The internet certainly wasn't in full use in 1998 and the tour that was supposed to happen in a month's time seemed to take a bit too long.

As a story it's quite good if rushed. Would they still be sharing a flat after 15 years? It seems to zip along a lot without pause and I find it unlikely that they wouldn't know Rague was still alive in the hospital.

Overall, I quite like White Larynx and I wish you luck in finishing it. It's quite a sad story and the strange names (I understand the BBS thing) make it kind of interesting and unusual.

Have fun.