Rating:
91.47
Perspectives: 8
Votes: 38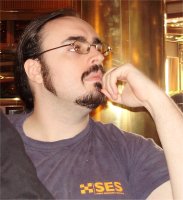 2007-03-07 19:33:13
Style: Crime/Drama
Number of pages: 32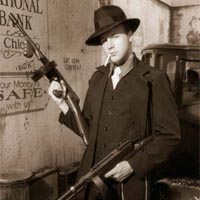 You must be logged in to start kibosh
Perspective Reward Points: 362
Carousel Reward Points: 260
Log Line:
1930's New York City. In the darkest days of the great depression, blackmail, intimidation and murder is a way of life and it's all in a days work for "Chickenhead" Panetti and "Flush" Boscio, two aging mob enforcers sent to investigate the brutal beating of a young "cugine".
Production Notes:
Writing was probably the furthest thing from my mind when I first discovered a forum thread populated by a few but dedicated group of animators seeking stories and plot-lines upon which to build their splendid creations. This idea instantly appealed to me and I considered it no less a privelage than writing for independent film.

The idea was sound, but the application I would soon discover was very difficult indeed as I was forced to prove my skill to them by displaying my art with little or no protection against plagiarism. This was a risk I wasn't willing to take; however there was one very talented young man from Norway who took me at mere face value and accepted my offer asking me to create a short teleplay "With Gangsters in it". The poor fellow wasn't terribly fluent in english, let-alone bad english that was carefully researched and made authentic to the great depression period in America's history. I doubt he has any idea what it's all about but even still, he's currently making the script into a graphic novel for which I'm very grateful. You'll know about it as soon as I do folks.

Writing WiseGuys was one of the great turning points of my life, as it's conception was instrumental in Fourth Perspective's creation, and will always be very special to me.