Rating:
88.24
Perspectives: 3
Votes: 29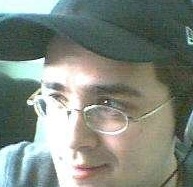 2007-03-12 17:58:54
Style: Romance/Fantasy
Number of pages: 2

You must be logged in to start kibosh
Perspective Reward Points: 44
Carousel Reward Points: 20
Log Line:
Two people never see each other's faces but they're connected by two unlikely items.
Production Notes:
Seems I'm on a blossom roll. Wrote this one a while ago... last summer I think.