A Lone Man Walks A Dark Road
Rating:
90.67
Perspectives: 4
Votes: 58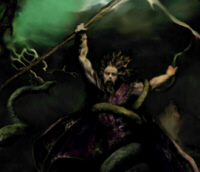 2007-04-03 02:25:06
Style: Horror/Fantasy
Number of pages: 6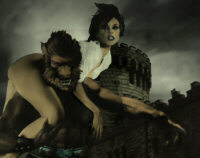 You must be logged in to start kibosh
Perspective Reward Points: 10
Carousel Reward Points: 0
Log Line:
A tale of superstition, love, betrayal and a demon hound.
Production Notes:
Past Revisions:
Latest Perspective on A Lone Man Walks A Dark Road

Posted by: siegeflare
2007-12-10 17:49:00
I really liked the repetion use in this piece. The end was neat how "the end" was acutaly part of the rymeing sceme. really bravo!