Rating:
78.00
Perspectives: 1
Votes: 9

2008-01-19 00:02:45
Style: True Story/Sci-Fi
Number of pages: 9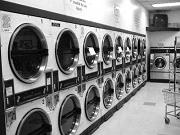 You must be logged in to start kibosh
Perspective Reward Points: 474
Carousel Reward Points: 30
Log Line:
Dad is a money-hungry practitioner of the occult who gets drunk off spaghetti sauce. Mom is afraid of left hands and is about to have a baby. I hate my jaw and my left hand. I have arthritis and rarely go to confession. Sometimes I like to walk around looking for my car. I don't remember the color of my car.
Persimmon I think...
Production Notes:
The number twelve is mentioned more than six times.

The main character is apt to falling asleep.

Only a third revision. (Still rough.)
Past Revisions:
2008-01-18 23:51:02
2008-01-18 18:15:08
2008-01-18 01:09:00