Rating:
81.31
Perspectives: 2
Votes: 13

2008-08-20 11:37:39
Style: Abstract/Sci-Fi
Number of pages: 4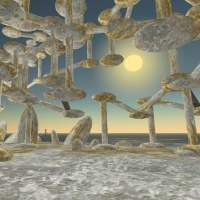 You must be logged in to start kibosh
Perspective Reward Points: 177
Carousel Reward Points: 110
Log Line:
The third chapter of God's great plan goes a little bit wrong.
Production Notes:
This took approximately three days to write, and one day to edit. It will appear in an anthology I and Joseph O\\\'Brien have written, out around November 2008. Look out for it - we\\\'re good.