Rating:
82.18
Perspectives: 2
Votes: 17

2007-03-11 16:08:38
Style: Comedy
Number of pages: 2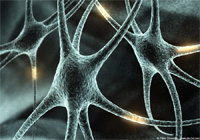 You must be logged in to start kibosh
Perspective Reward Points: 81
Carousel Reward Points: 0
Log Line:
A short plunge into the mind of a lad whose mental health is highly questionable. Largely inspired by the work of Bret Easton Ellis.
Production Notes:
I'm currently writing in the stream of consciousness medium, this being one of the first serious pieces I wrote in the style. At first I didn't care much for this, as it's generally quite rough around the edges and wasn't written to any sort of a planned structure at all. However, it forms the basis for my subsequent pieces in which I've been polishing and refining this writing style. Enjoy.