Rating:
93.08
Perspectives: 4
Votes: 37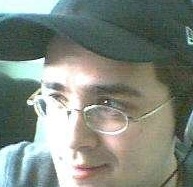 2007-03-26 17:00:01
Style: Historical/Drama
Number of pages: 11

You must be logged in to start kibosh
Perspective Reward Points: 133
Carousel Reward Points: 20
Log Line:
A man relives his violent past through his writing.
Production Notes:
In grade 11, we had to write a report that took either the side of the Palestinians or the Israelis in regards to the age-old conflict that brews there. I chose an Israeli standpoint and wrote the report in a stroy form. The paper got top marks for historical content, but the actual story itself isn't a riveting tale. However, you might learn or take something away from it... so yeah. Enjoy it.