Checkmate
Rating:
86.40
Perspectives: 5
Votes: 35

2007-03-30 15:46:42
Style: Thriller/Drama
Number of pages: 9

You must be logged in to start kibosh
Perspective Reward Points: 121
Carousel Reward Points: 0
Log Line:
What if your life is taken away because you questioned the meaning of life? Would you accept your fate, or would you open the box?
Production Notes:
Latest Perspective on Checkmate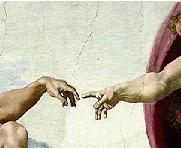 Posted by: Sistine
2008-04-13 21:00:57
Vague, yet entrancing
Concept: 19
Dialogue: 15
Presentation: 18
Plot: 19
Intriguing. With this, you've taken an age-old metaphor--about pawns and the game of life--and given it a new meaning, in a sense. This has left me with much to contemplate, but I implore you for the vigor in which you put this forth.

You lost points in dialogue due to a screwy sentence around 3/4 of the way through.