Rating:
85.93
Perspectives: 4
Votes: 27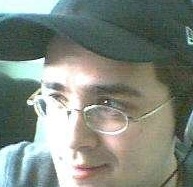 2007-03-09 12:58:47
Style: Comedy
Number of pages: 2

You must be logged in to start kibosh
Perspective Reward Points: 47
Carousel Reward Points: 20
Log Line:
The strangely erotic story of Bill and his Chestnut.
Production Notes:

Posted by: bookgeek99
2012-08-12 23:49:35
Weird, but cute
Concept: 19
Dialogue: 18
Presentation: 17
Plot: 18
First of all, where the hell did you think of the idea for that? Don't get me wrong, I really liked it, but why the hell would one come up with something like that? Just a question.

Secondly, I really enjoyed this weird little short story. It had a cute simplicity to it that I enjoyed. However, there were a few times where I felt like you lost that cute simplistic narrative voice one when you said "divorce lawyers would be the shit" and the other when you said "don't question love, fool!" I just felt like you lost the voice a little bit.

But other than that, I really enjoyed it. I didn't think I would, but I did. Keep writing quirky little stories like this.