Rating:
83.67
Perspectives: 2
Votes: 18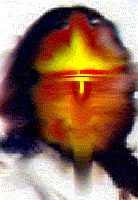 2007-07-10 15:39:20
Style: Abstract/Comedy
Number of pages: 5

You must be logged in to start kibosh
Perspective Reward Points: 192
Carousel Reward Points: 50
Log Line:
Richard Phillips has realised the horrors of this world.

He seeks to protect the one thing that can save us all.
Production Notes:
I wrote this in three parts.

Two in the early hours of the morning.

One late at night.

It may seem obvious to those who I have told but please do not give away the ending in the perspectives.
Past Revisions: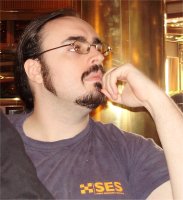 Posted by: Michael Danton
2007-07-24 01:18:47
Empathic Demographic
Concept: 13
Dialogue: 17
Presentation: 18
Plot: 15
Whenever I write a perspective on your works, I reconsider the same factors, namely

1. Your writing and prose, although not always consistent is always excellent.

2. The subject matter of your stories is designed only to shock and would only entertain a select few and mainly in a sense of morbid curiousity.

3. You try to instill and maintain a sense of extremeness by describing a string of extreme things. However the most shocking scenes are acquired by a clever mix of the mundane.

More specific to this work, I really enjoyed the prosaic nature of the first page and was dissapointed when it suddenly changed with the appearance of the brown plastic clock. Although the styles tended to waver throughout the piece.

I really did enjoy the segments in italics and for me, were the highlights of this story. With that said, they really didn't fit into the scheme of things, as they had a horribly skewed view of the world beyond that of interpretation and although the story was told through the same eyes, it was otherwise grounded in reality.

If it weren't for these inconsistent segments then my own suspicious mind would not have been so easily misled, as there was always something strange with the scenario and was expected, so it wasn't any shock when strange things occured.

I'll finish by making three suggestions

1. Don't tell the reader, show them instead. It's difficult to explain but it refers to a method of describing a thing or scene without referring to it directly.

2. Attempt a form of gothic horror in which it's possible to build up the suspense of a scene while your character is doing the most mundane things.

3. Create characters that readers can develop an empathy with, have a bad guy if you want but their actions always have to be justifiable in the reader's mind or run the risk of separating them from the character and ultimately disregarding the story altogether.

Great score for a great story, you've got a lot of talent; but I can't help but think you're heading down the wrong road. Perhaps something more conventional is worth a try, I can see you're making an effort to do that with this piece, but I think you should give serious thought to writing a story without BTK scenes or explosive decapitation meted out by psychopaths.

M.