Top Rated Submissions
1.
2.
3.
4.
5.
6.
7.
8.
9.
10.
11.
12.
13.
14.
15.
16.
17.
18.
19.
20.
21.
22.
23.
24.
25.


Voice Acting.


Need a male voice? I'm you're man. I do all roles that see fit for my voice. Voice ranges anywhere too a sadistic demon to that timid 'boy next doo'. Anything you want, I can deliver for you. If you want a voice, drop me a line with pm, Im, or email. There is never a part that I turn down! When it comes to my technique of writing and composing, my main influences are Akria Yamoaka and the master story teller himself, Stephen King. Once I get to writing again, my short stories will be your normal 'horror-thriller-freakout' ones.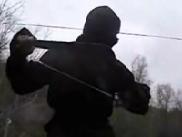 Need a male voice actor? Especially one that can do cocky male voices, deep voices, or crazy/annoying voices? Well my friend you've come to the right place. Just send me an email or IM and ask me about the role.

Showing page 1 of 2 pages