Michael Danton
Ace
Overlord
Rank: 13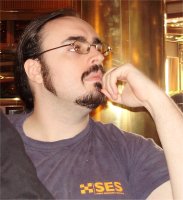 Joined: 06 Mar 2007
Posts: 3559
Location: Australia.
I Have an Audience of Thousands!
It's true, I really do.

If you're one of the loyal and beloved individuals that have been dropping by occasionally to see if there are any new developments; you may have noticed that the news posts have become something of an aspirational diary. Would one then interpret the distinct lack of dynamism on my part as a suggestion that I have lost my direction, motivation or initiative perhaps?

The answer is no. I'd rather be silent than wrong. I'd rather have real news instead of a blog, fact instead of mere speculation!

The truth of the matter is that this site has always been a high priority for me and I simply wasn't ready to elaborate on my course of action. I'm reluctant to state things I would do, try or consider in the past because I've made some pretty lofty statements in my previous discourse and admittedly I wasn't always right. I don't want to be 'that guy' who makes bold statements but delivers little in kind. I want to make good on my promises, I want to follow through. The only reason I mentioned it to Krazy Kracker in private is because he asked, to Lazypint, he asked; and now? Well, isn't it obvious. Now through the efforts I described to them, and to you in my previous post, I now have options.



Ladies and gentlemen, boys and girls. The reason I'm writing to you today is to announce that one of my comedy scripts has been adopted by an exceptionally talented director and subsequently he has created a film from it. Of course I'm as proud as punch to have my first script produced in machinima: "The 10 Worst Pickup Lines in Skyrim".

http://www.youtube.com/watch?v=WFI5wGf0WN4

This was a custom piece I wrote specifically for the fellow. Although it has only been released for a few days, his regular audience has thoroughly embraced the idea and there are signs that a whole new demographic is starting to sit up and take notice. Given the early success of the project he has so kindly offered to produce three more spec scripts that I had previously written and endorsed.

This is true, this is news, this is fact. But what does it have to do with the future of FP? Ask me and I shall speculate. Just not here.

Sincerely yours,
Michael Danton.

_________________
"I wouldn't say abrasive. I'd rather say you're a cool soothing groove with a hint of jazz..."

-Alpheez
Michael Danton
Ace
Overlord
Rank: 13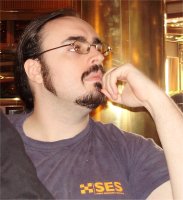 Joined: 06 Mar 2007
Posts: 3559
Location: Australia.
How strange, I just noticed that posting replies in the news section puts them out of chronological order on the main page. How curious... I can see though how that might actually be a useful feature in time. We'll have to see.
M.

_________________
"I wouldn't say abrasive. I'd rather say you're a cool soothing groove with a hint of jazz..."

-Alpheez