ToxicKlay
Six
Rank: 5

Joined: 13 May 2007
Posts: 167

The end is nigh.
Fourth Perspective's rights to its domain name end October 14, 2014. I can't imagine M has much of a reason to continue hosting the website, so consider this a farewell.

It was the first place I went to write short stories and helped me out in innumerable ways over the span of its existence. May FP ride triumphantly into the internet's everlasting sunset.

_________________
The rich would have to eat money if food wasn't provided by the poor.
-Russian proverb

They Have Arrived is slated to become an animation to be released Mid 2008.
Status on They Have Arrived animation:
BEING ANIMATED!!!!
KrazyKracker
King
Ninja
Rank: 12




Joined: 08 Mar 2007
Posts: 2870
Location: Oxford
Well, the site seems to be stubborn. I'm glad for that. The day I type in fourthperspective.com and I get a domain error will be a sad day. This site has too, helped me in innumerable ways throughout the years. From my younger days to now, I've always enjoyed and appreciated everything about this site, and Michael Danton, respectively. I was quite young when this project began, and I know that, even if it may be just pure stubbornness, this can one day blossom into something even more wonderful than what I feel for it still. An immense potential should not be ignored. But, even so, if it falls with no more than what it is now, we may look at it as that we are the only ones who ever saw the greatest writing platform on the internet that never was. Much like Alejandro Jodorowsky's Dune was the greatest movie never made.



_________________
I Am Just A Fool, Masked and Anonymous
/b/
Michael Danton
Ace
Overlord
Rank: 13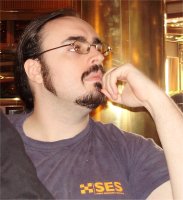 Joined: 06 Mar 2007
Posts: 3559
Location: Australia.
I agree. Dune could have definitely seen some improvement!

How are you going mates? It's been such a long while since I've heard from any of my old buddies at FP, and rightly so- it's been left fallow for such a long time. I use the word fallow because it's still fertile ground. I still strongly believe in the idea and in my absence, I have been working toward making it happen. The toughest part is getting all the whistles blowing and the bells dinging. After a lot of wasted effort with a number of half-wits, I came to the conclusion that the time simply wasn't right. Having the best site on the planet was like putting the cart before the horse! Right now I'm working on a brand- a reason for people to go. That said, I would happily continue to develop the site, were the talent available.

I haven't logged into the site for a good while either, it is remiss of me not to have maintained it and given updates on what I'm doing- I shall start again, even if it's just a journal of sorts. I owe to to you guys who speak so favorably of our mutual efforts here. "The greatest writing platform on the internet that never was". Honestly that's the way I see it too, although the finality of that statement is undeserved. Expiry dates be damned, FP goes when I say it goes, and I'm not going anywhere.

You are all too kind, we shall yet see it through.
M.

_________________
"I wouldn't say abrasive. I'd rather say you're a cool soothing groove with a hint of jazz..."

-Alpheez